Washing Naturally With Water Better Than Facial Cleanser?
October 25, 2023
2023-11-06 17:00
Washing Naturally With Water Better Than Facial Cleanser?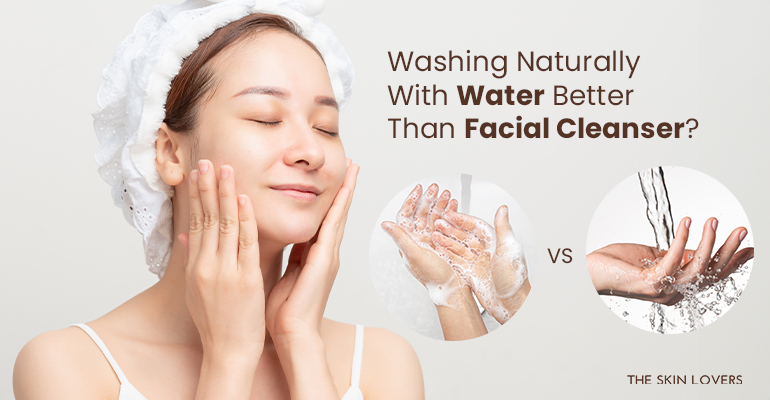 Washing Naturally With Water Better Than Facial Cleanser?
Must I only wash my face with water? How about only once a day? Must I wash twice a day? Does cleansing strip away my natural oil and moisture?
It is a common hygienic routine to wash our face once in the morning and evening. We are being educated by washing our face, we can achieve a clean brighter healthier skin. However, there is a little bit of truth in that. Cleansing your face with a facial cleanser can remove dirt and oil and unwanted debris but it can possibly strip away your skin's natural oil and moisture which causes excessive sebum production.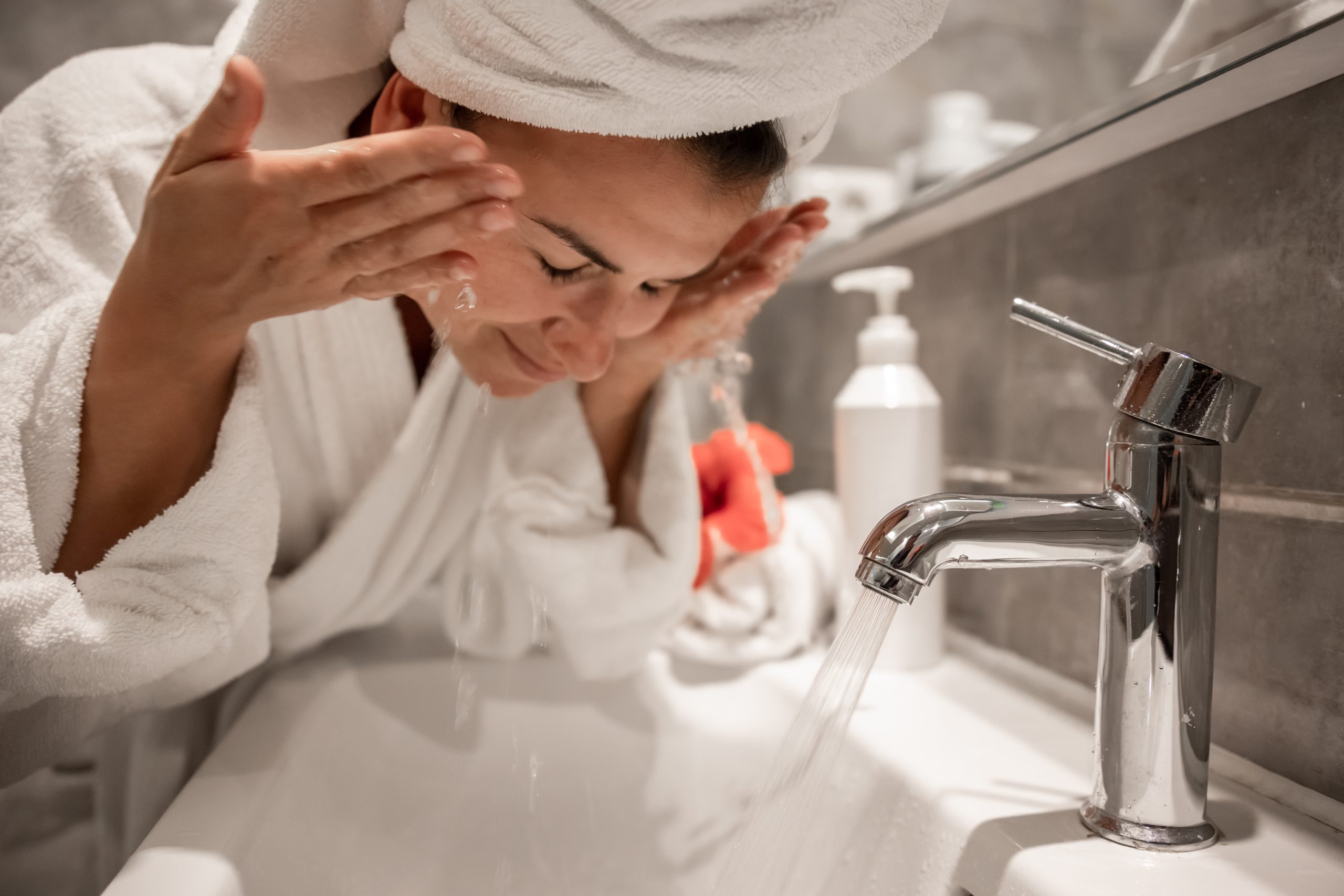 Washing Your Face With Water
There are some who believe that washing your face with water brings the best result for your skin. In ancient times, people only cleansed their face with water or pampered themselves using natural ingredients. For example, Cleopatra, Queen of Egypt, took goat milk baths to keep her skin youthful and beautiful. By only washing their face with water, it doesn't strip away their natural moisture and oil from their skin.
Saves Time & Water

Reduce Cost (Facial Cleanser) & Environmental Impacts

Reduce Stripping Your Skin's Natural Oil & Moisture

Safe, Water Is Unlikely To Cause Any Allergic Reaction
Splash & Wash Your Face With Lukewarm Water To Dissolve Accumulated Oil.

Wipe Your Face Gently With Your Face Towel To Reduce Rubbing Or Irritating Your Skin.

Monitor Your Skin's Condition And Adjust The Frequency As Needed.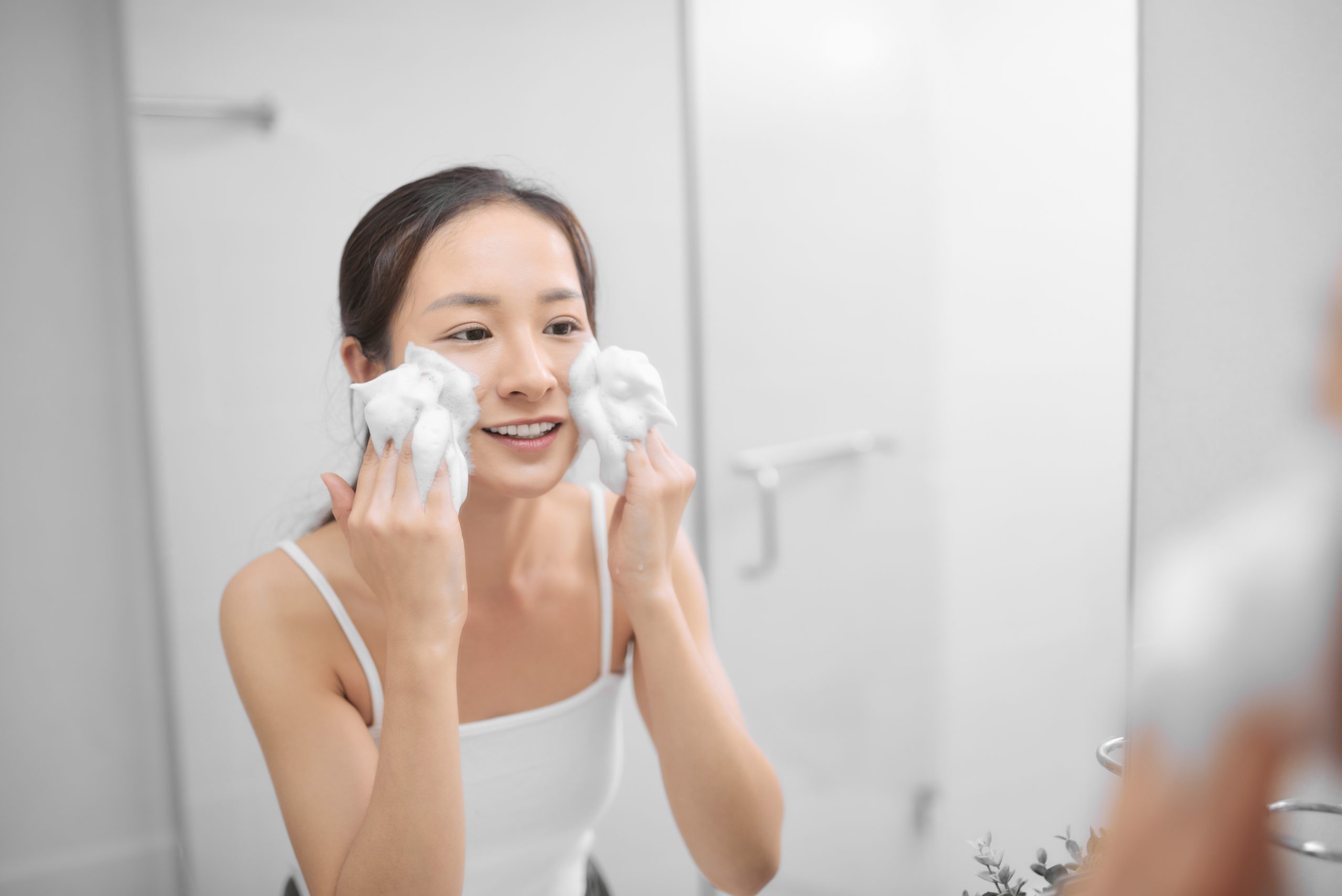 Facial Cleanser Twice A Day
The common norm is to wash your face with a facial cleanser once in the morning and once at night. Some people can't handle not cleansing their face with a facial cleanser. Those with oily skin tend to have a practice of washing their face twice a day or normal cleansing along with double cleansing their face.
Penetrate And Cleanse Stubborn Dirt

Reduce Risk Of Getting Pimples And Blackheads

Clean And Healthy Look

Additional Beneficial Properties From Cleanser
Using The Wrong Cleanser. 

Over Washing More Than Required
Take note!
Washing only with water is not efficient enough to remove, penetrate and dissolve makeup makeup layers on your face which will lead to clogged pores. You will need a makeup remover to wipe off your makeup first. If you do plan to adopt this step as part of your daily skincare regime, we would recommend only washing your face with water in the morning while washing deep cleansing or double cleansing at night.
At the end of day, it is up to individual's preference. Part of the journey is to find your suitable skincare regime. The temptation of skipping a cleansing step and heading straight to bed, may or may not provide a good outcome. Everybody's skin will react differently to different cleansing routines. We do advise you to make it a religious habit to cleanse your face as part of your daily skincare routine.